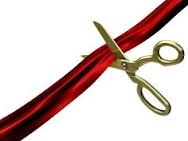 ''Kirsty Darkins' consulting is open for business!  A property, productivity and performance consultancy working with professionals and property owners to make a positive difference to the places we live, work and play. 
Following over 17 years providing commercial and residential property advice to owners, investors and occupiers I will use my wealth of experience to focus on what I do best; dynamic property and asset management, driving business performance and improving  productivity, resulting in secure higher returns. 
Having worked in all sectors of the property industry I understand exactly how property relates to your business offering a professional, personal service to deliver results tailored to client's needs.  In today's marketplace managing property to create best value for owners and occupiers is about much more than collecting the rent and repairing the roof...one size does not fit all and constant innovation is key.
Property is a people business. I am passionate about helping businesses, teams and individuals succeed. In today's world of 24/7 connectivity and accessibility if there is a single measure we should care about when it comes to achieving goals it is how productive we are, how to get more done. I can help you maximise performance sharing tried and tested methods by improving systems, building teams and focussing on attention management along with coaching and mentoring.
Located in the Midlands I can work independently or as part of an in-house team, hands-on or strategically on terms to suit you including short term contracts, ongoing advice, bespoke projects or providing workshops and seminars.
Explore my website for more detail or contact me for a free consultation to discuss how I can help you and your business. The best time is always NOW.